Here's our Align-Rite CNC. It's probably the best there is on the market in this price range. The next step up would be a Techo-Isel for around 25k+. If you want info about this unit, call Matt at Align-Rite; tell him we sent you. He'll take good care of you.

We're running Mastercam software which is the most powerful design software available on the market today.

We use this CNC to make component parts and taper shafts from time to time. Take a look at the keyboard as we don't have to worry about dust since it is all enclosed. Great gizmo and available at CompUSA.

The inset photo shows a picture of Kevin, the latest addition to the Cue Components family. Kevin is responsible for the design and creation of butt sleeves and forearms which are sold through our web site. He's proficient in the use of Mastercam as his father is an authorized Mastercam distributor.
---


Please read this in its entirety before you contact me.

Up for sale is our Align-Rite CNC. This was their second and best design. Don't believe me but it was and is. They abandoned the design as it was too costly to build. It's works great and can hold tolerances. The-know-it-alls will insist you need more of everything but the truth is, this will satisfy 99% of anyone wanting to do this type of work. You don't need bigger, better or more.

This unit will taper shafts and butts, cut pockets for inlays and cut the inlays themselves.

We were running MasterCam software which is not included. We have all the hardware for you to run BobCad which is more than sufficient. No computer included.

System is well maintained and looks exactly as is pictured. It's like new because we take care of our stuff.

Price: $12,500.

Terms: I will consider payments spread out over whatever we agree upon. Delivery/Pickup when final payment made.

Financing: If you are credit worthy, we have a company that may be able to finance you.

Barringer Financing: I will also consider financing (with a down payment) the right person known to me and who is credit worthy and I trust.

Shipping: Buyer responsible for pick-up. We will crate it; period. You arrange for a trucking company to pick it up.

Delivery By Joe: I will personally deliver it (and give you an autographed picture - LOL) within 4 hours of New Smyrna Beach which means most of south Florida, the west coast of Florida, parts of Georgia and up to parts of the panhandle. No, it does not include New York, Illinois, Canada or the rocket scientists in California. And no, you cannot pay me to deliver it elsewhere.

Delivery By Joe, Does Include: We can deliver to parts of South Carolina as I make frequent trips there so anyplace on the way is also included such as I95 North to 26 West to I385. So, anywhere along this route is also available for delivery. You can also pick it up in the Greenville, SC area by appointment. No you cannot view it there as this is a pick up point only. The only place it can be viewed is in New Smyrna Beach.

Email me directly: info [at] CueComponents.com or phone 386-424-0300

Rules of engagement:
1) Don't be a pinhead
2) If you lowball me, don't expect a reply. In fact, expect a nasty reply.
3) I don't live on the street nor will I be at anytime
4) I can put food on my table without you
5) Bottom-line - I'm not desperate to sell it
6) If I can't sell it for a reasonable price, I'll use it as a boat anchor
7) boat anchor for sale
8) For the conspiracy theorists: NO, we are not going out-of-business, closing down nor is our business suffering. We don't use the thing nor do I have time to use it. It's just a paperweight these days collecting dust.
9) This is a very simple deal. You want it, you need it, you pay for it and you get it. It's that simple. Let's not complicate it.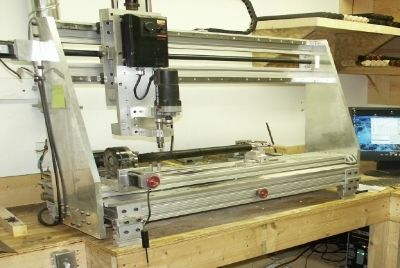 Copyright &copy 2003-2022 Cue Components