In November 2013, Joe treated himself to a new 2014 6.7 Diesel F350 Platinum CCSB SRW and of course it's loaded. The first thing he did was rip out the dumb 27 gallon fuel tank! Can you believe these big ass trucks come with only a 27 gallon fuel tank! He replaced it with a 50 gallon tank. It's the nuts. Next, he ripped out the suspension (coils, shocks and leafs) and added a Carli 2.5 PinTop which provides 4.5" of front lift. Of course he went with Full Devers in the rear and stainless steel shafts in the King shocks. He replaced the radius arms with Carli stuff too. Suffice to say, it don't ride like a truck anymore!

Joe highly recommend Carli Suspension to anyone owning one of these trucks and even a (ah hem) Dodge. It's the nuts!

After all that, Joe had to change out the wheels and tires. He chose American Force Wheels and Goodyear Duratracs. Joe put all new lighting and removed the factory steps and replaced them with AMP power steps. There's more but that's all the big stuff. It was fun and I felt like I was 18 again. Now, we fast forward 40 years later, back to reality and my aching body! :-)

After owning the truck for a year, Joe got bored and decided a change was needed so he ripped off the factory front bumper and added a new Fabfour 1/4" steel plate front bumper with a 16,500lb Warn winch and two Rigid Industries light bars (it's daylight at midnight!)

Hope you enjoy the pics.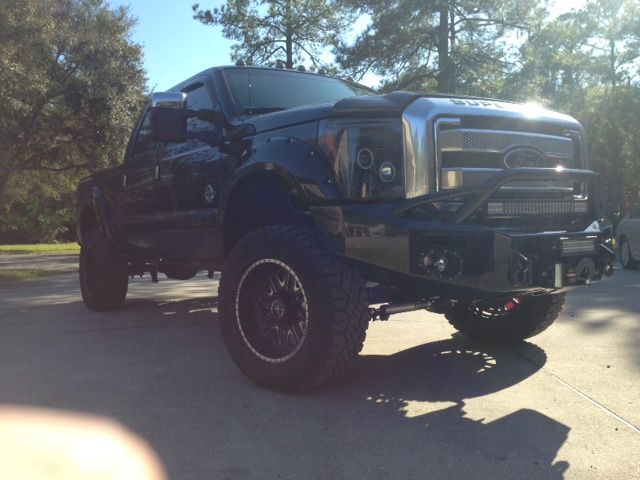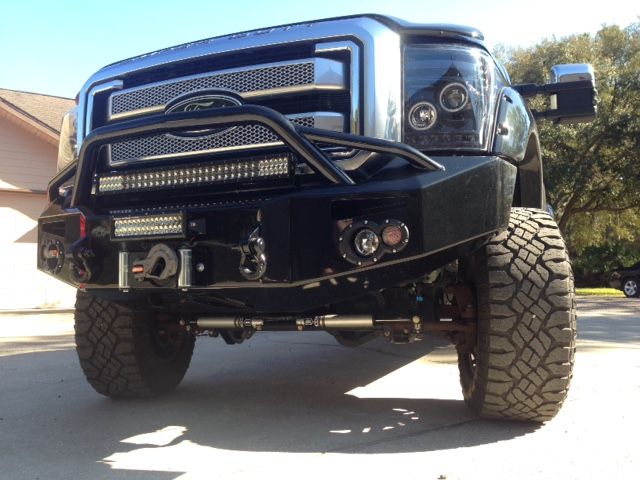 Copyright &copy 2003-2022 Cue Components